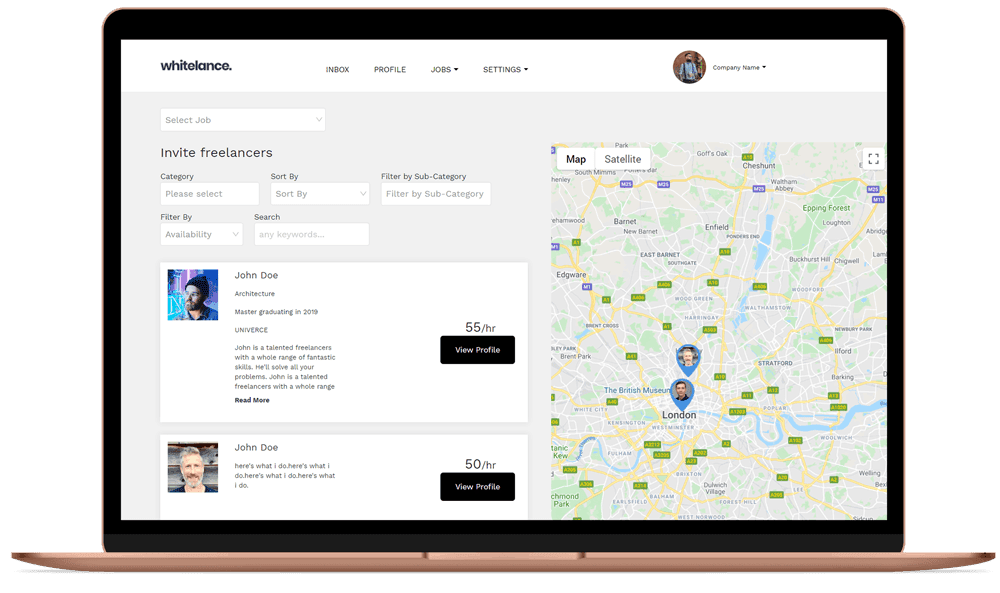 Launch your own freelance marketplace
6 questions to check if we're a match.
Tech for any talent business
Our tech help multiple business models automate to scale.
Launch your platform today
All the tech taken care of – no coding needed.
Video Demo.
Here's a walkthrough of a marketplace built on Whitelance.
Would you prefer a personal demo with our founder?
Bursting with features.
We're adding a new feature every week, and can build whatever you need.
Contact.
Get in touch to discuss your marketplace, arrange a demo or request a trial.
Feel free to email or call us on +44 (0) 203 504 6465.