This page provides an overview of the 'Categories' menu item of your admin dashboard. (previously named as 'Services')
Video Guide
Step by Step Guide
These categories are an integral part of how the platform works. They help connect freelancers with the right jobs and customers with the most suitable freelancers. The administrator creates the categories in their dashboard for all users can choose from across the marketplace. The Categories are dynamic, so any changes in the admin dashboard will automatically change the category across the entire marketplace. For this reason categories and subcategories cannot be deleted as the marketplace will not be able to process the items tagged in them. If you want to delete a category contact us and we can do it manually for you.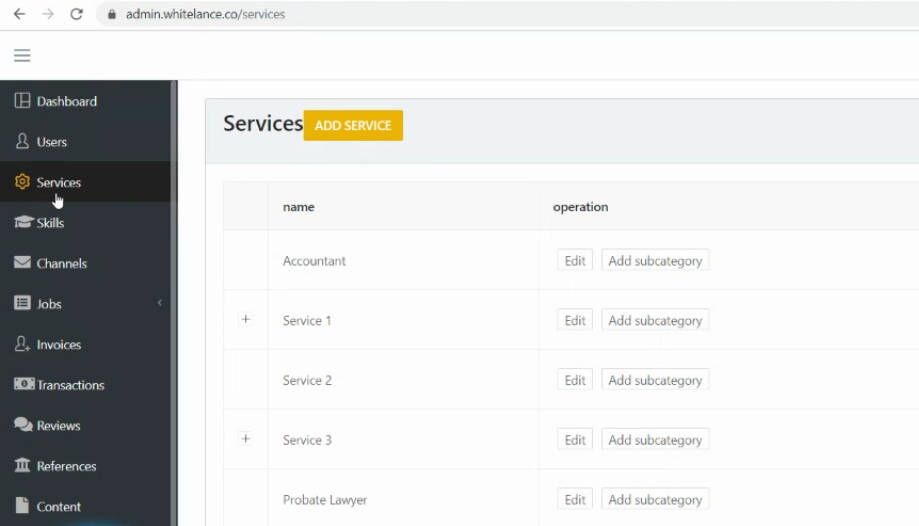 When a freelancer is creating their profile they must add work experience and/or portfolio items (depending on admin settings). In each portfolio item they can tag any number of categories and subcategories that match the skills they displayed/learned at that time. When a job is completed and the customer leaves a review they can also tag the category that the work was completed in. In this way when a customer posts a job (they must post in a specific category) the freelancers with work experience items matching that category will be listed for the customer to see.
A freelancer also searches for jobs based on the category they were posted in.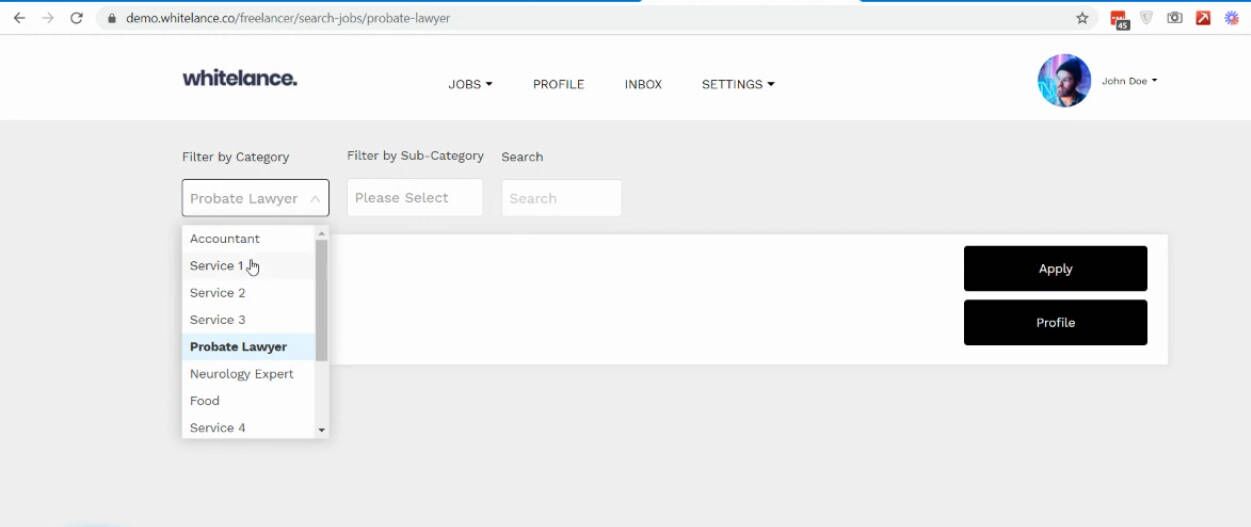 Under the Settings menu on a freelancer's profile they can choose which job categories they want to receive notifications for. They will receive an email every time a new job is posted in that category.