This guide explains how users can grant permission to other users to use their account on platforms powered by our whitelabel marketplace solution.
Video Guide
Step by Step Guide
This feature is enabled in your admin dashboard, under 'Settings' by selecting 'Allow users to permit other users to access their account?'.
Note that for this feature to work properly the 'Replace the avatar logout menu style with a simple 'LOGOUT' button?' option must be deselected.
This will create the option, when a user clicks the logout avatar, to add a user.
Selecting 'Add User' will load the following page, in which the email of the user that you want to give access to your account to must be inputted.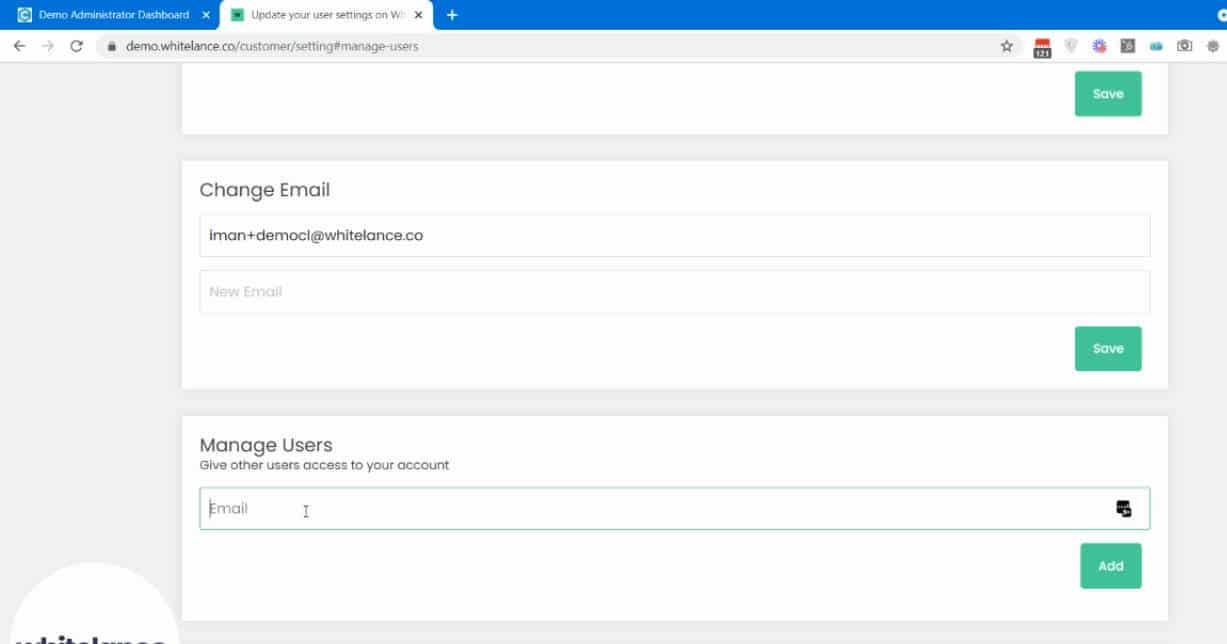 That user can now choose to switch between both their own and the new account they just gained access to. Note that they will have full access to the entire account, so caution is advised when giving other users access to your account.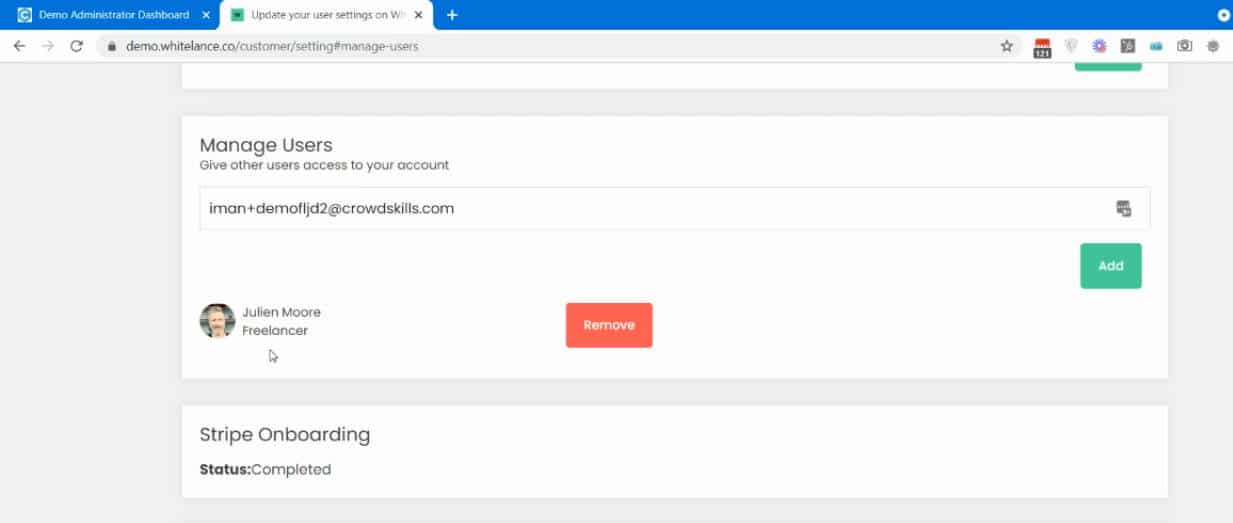 To switch between accounts, navigate to the logout avatar icon.

By following the same procedure the second user can provide access of their account to the first, giving both full access to either account. If a user has both a freelancer and customer account, this is the easiest way for them to access each without having to logout and log back in.