This guide explains how to select the inputs and assign a specific weighting to them for freelancers to match jobs with a % match.
Video Guide
Step by Step Guide
The two features that enable marketplace administrators to change the job preference options and the respective weighting to affect the matching percentage are "Choose which data items to allow customers to select when posting a job" and "Choose which data items to include within the match score, and what weights to assign them?".


When a customer is posting a job, they have at the bottom of the posting page, the optional preferences as seen in the image below.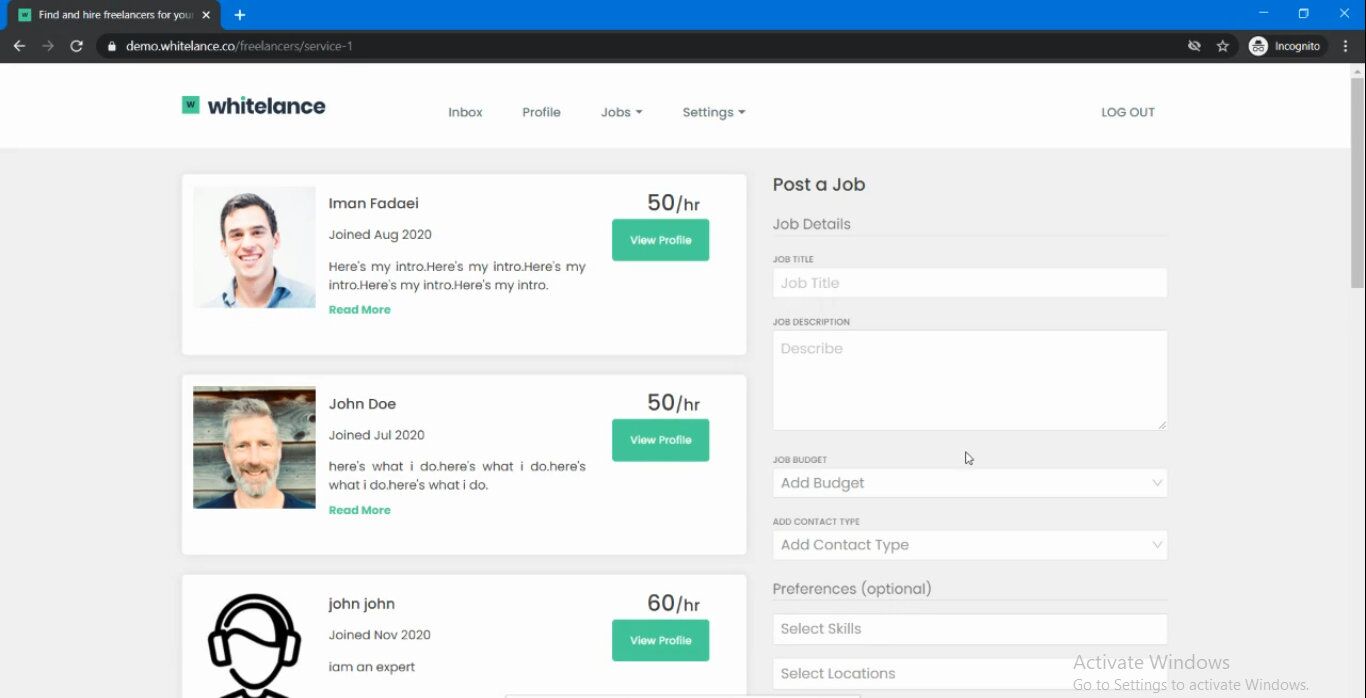 In this example, two preferences are selected in the admin dashboard- 'Skills' and 'Locations'. More options can be selected by clicking the 'Edit' button seen in the first two images, and more options can be added- please don't hesitate to contact us if you want to add more job preference options.
The weighting that the selected options have can be changed depending on your marketplace preferences. Note that custom data items can now also be used as matching criteria. These can be added in the 'Data Types' menu option of the admin dashboard.

In this way, when customers are searching for freelancers within a job posting the freelancers are listed from best match to worst match, based on these criteria and weightings.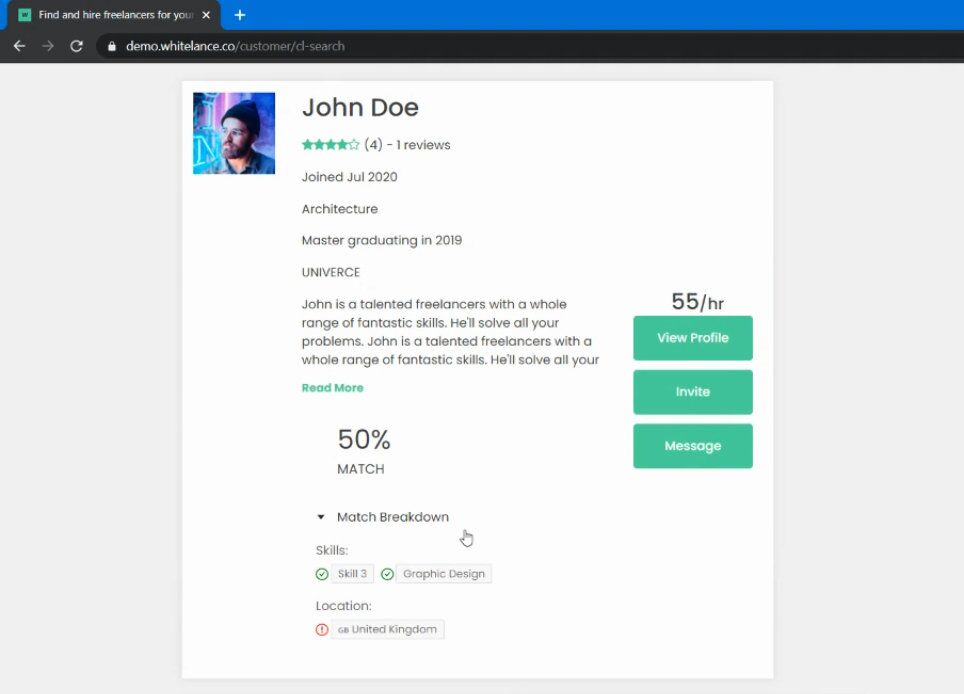 In this example, the 50% match indicates a match of at least one of the skills, and a mismatch of location. When freelancers are searching for jobs, the jobs are also weighted based on the tagged skills in their profile (including from work experience and portfolio items).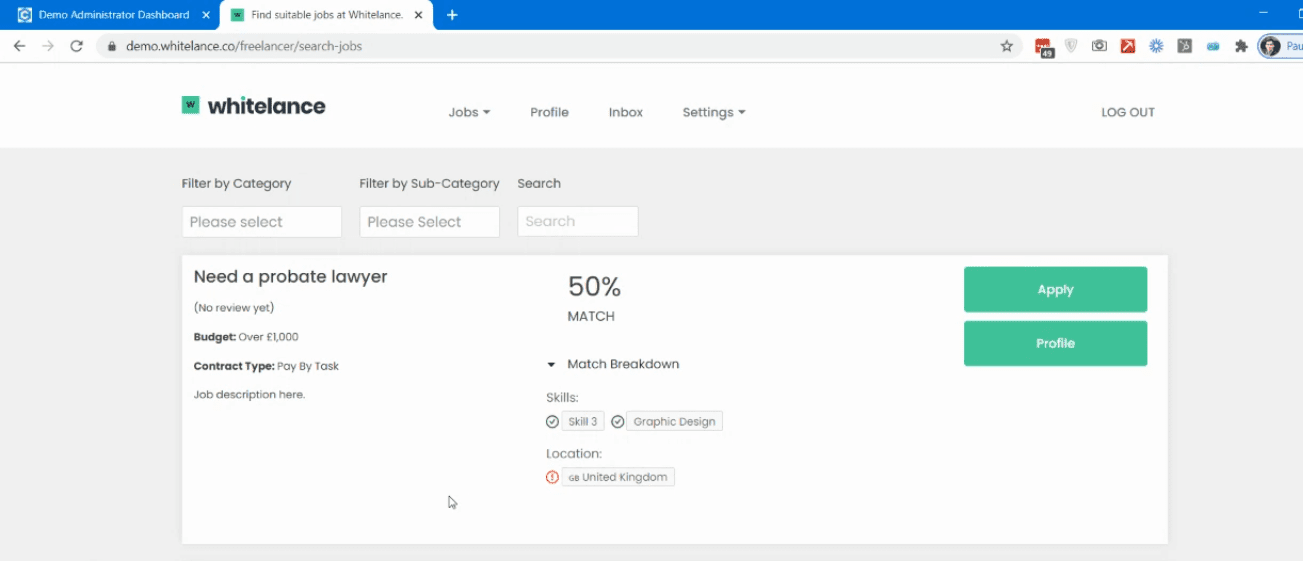 This can help freelancers apply for the positions they are most suited for.