This guide explains the 'Enable Payments' feature, which enables the marketplace owner to receive payments from your customers and freelancers through Stripe.
Video Guide
Step by Step Guide
To receive payments from your users, you must select the 'Enable Payments' option under the 'Settings' menu item of your admin dashboard.

Then, after navigating to the 'Payment Gateway' menu item of your admin dashboard, is the option to charge your freelancers a commission (as a percentage of what they charge). There is the option for the marketplace owner's pay-out to be automatic or manual. If automatic is selected then the Stripe balance will be transferred to their bank account monthly, whereas if manual is selected the funds will be held in Stripe until the marketplace owner transfers the funds themselves. When manual is selected, the option to transfer funds is displayed on the same 'Payment Gateway' page.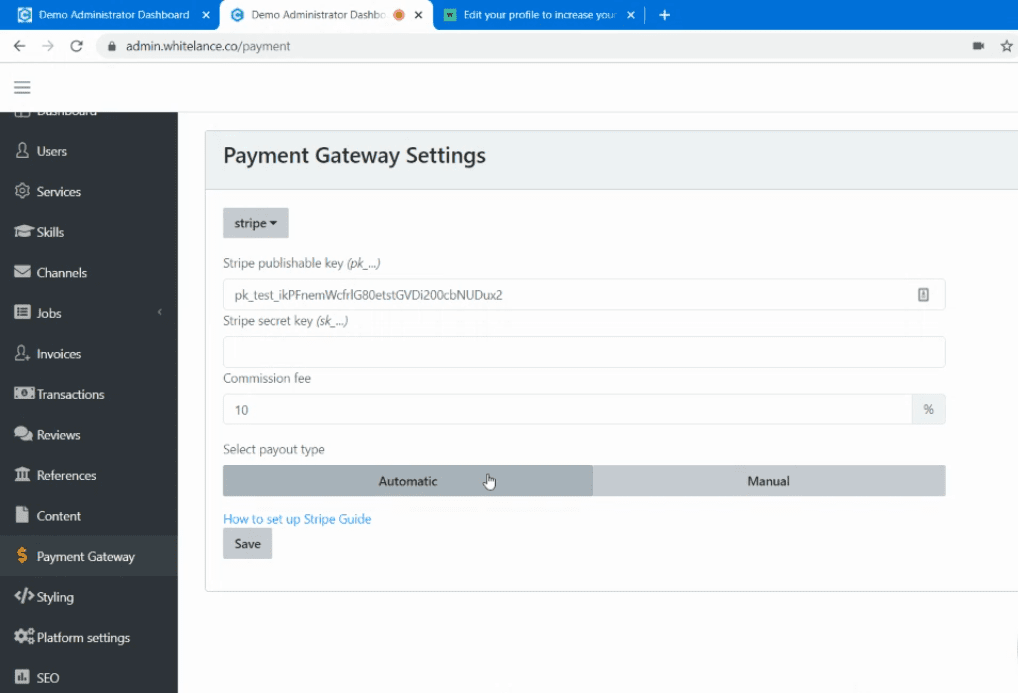 For this procedure to operate seamlessly, the marketplace owner must first onboard onto Stripe and input their Stripe keys on the Payment Gateway page. Instructions on how to do this are available in our documentation and on the payment gateway page.