This guide explains how admins can choose to force customers to provide the company name the first time they post a job. In this way the company name will appear as the one posting a job, and not the person.
Video Guide
Step by Step Guide
In a recent update the name of this feature was changed to 'Let customers display their company name?'

When this feature is enabled, the customer posting a job must fill in the field for 'Company Name'.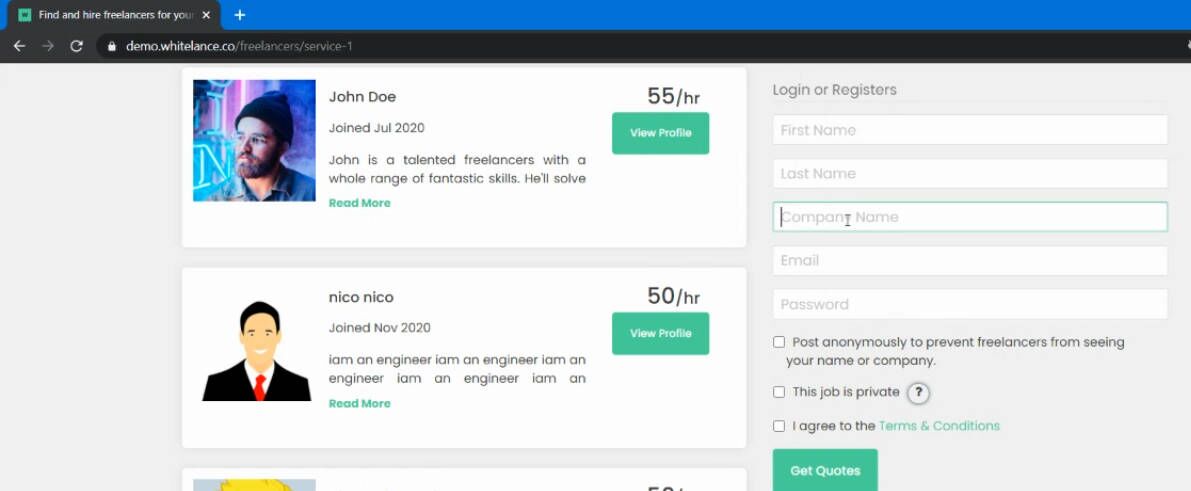 The freelancer viewing the job will see the company name as the job poster identity. On the customer's profile, the company name field will also be filled in.