This guide explains how to enable a feature that will allow customers to contact freelancers from the moment that they are searching for freelancers, instead of waiting until the FL has sent in a proposal.
Video Guide
Step by Step Guide
This feature is enabled by selecting the following option.

By default the platform allows customers to message freelancers after the freelancer has sent in a proposal.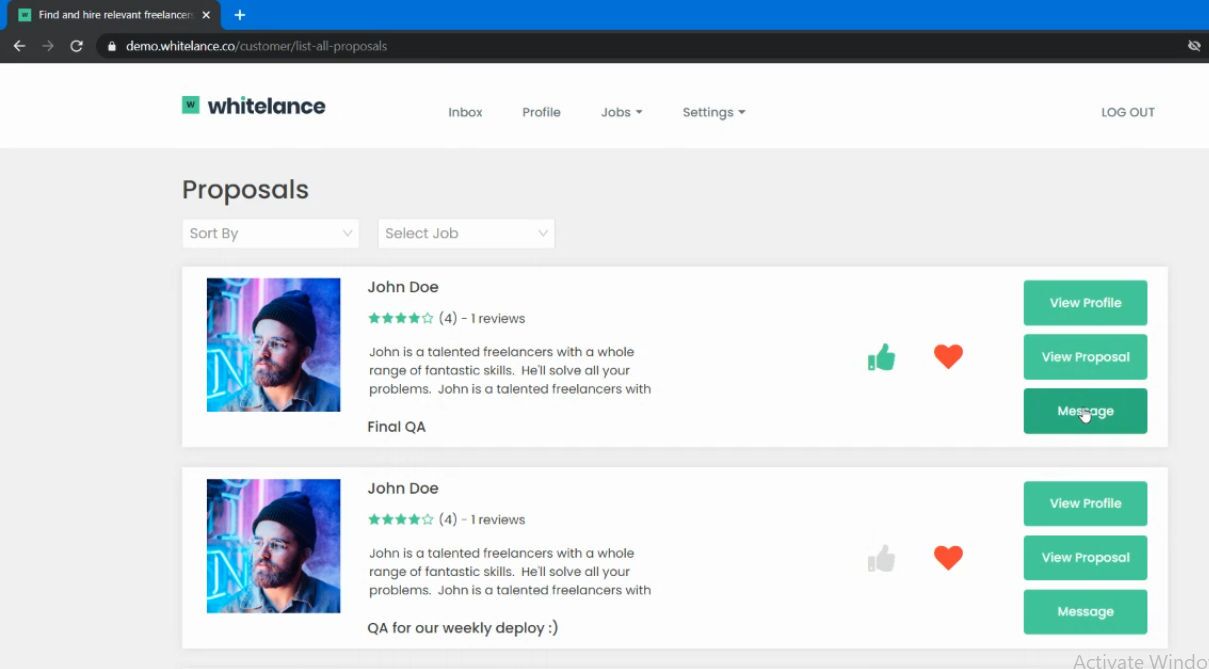 To encourage communication from the earliest time possible, this feature can be enabled for the 'Message' button to appear on the Search Freelancers page. We advise this to foster a more dynamic marketplace.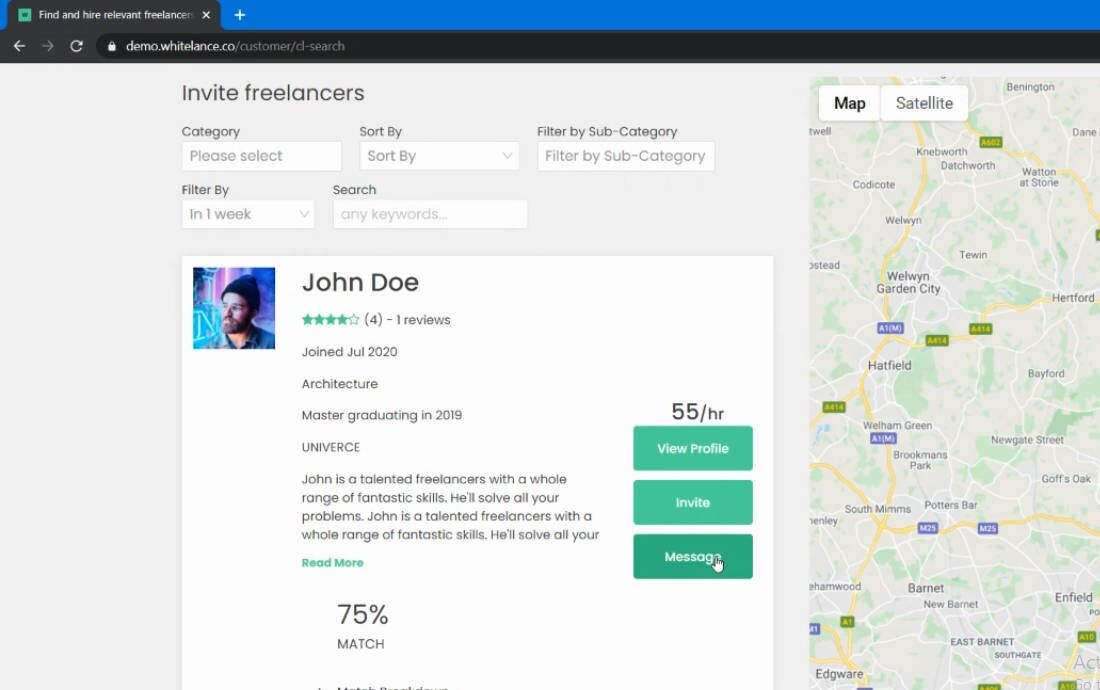 When this feature is not enabled the Search Freelancers page will appear as follows.