This video guide explains how to enable a feature that will autofill the referral input field of the registration page for new users that follow a specific URL link.
Video Guide
Step by Step Guide
In a recent update the name of this feature was renamed to 'Enable URLs to auto-fill text into the referral fields of the registration pages?' Note that this feature also requires the 'Display a referral field on the user registration pages' to be enabled.

When this feature is enabled it allows any code to be passed through this URL structure:
tenantnumber.whitelance.co/register?referralCode=INPUT_CODE_HERE, where any combination of words or letters after the = symbol will auto-fill the 'referral code' input section with that combination. In the following image the chosen code is 'iman'.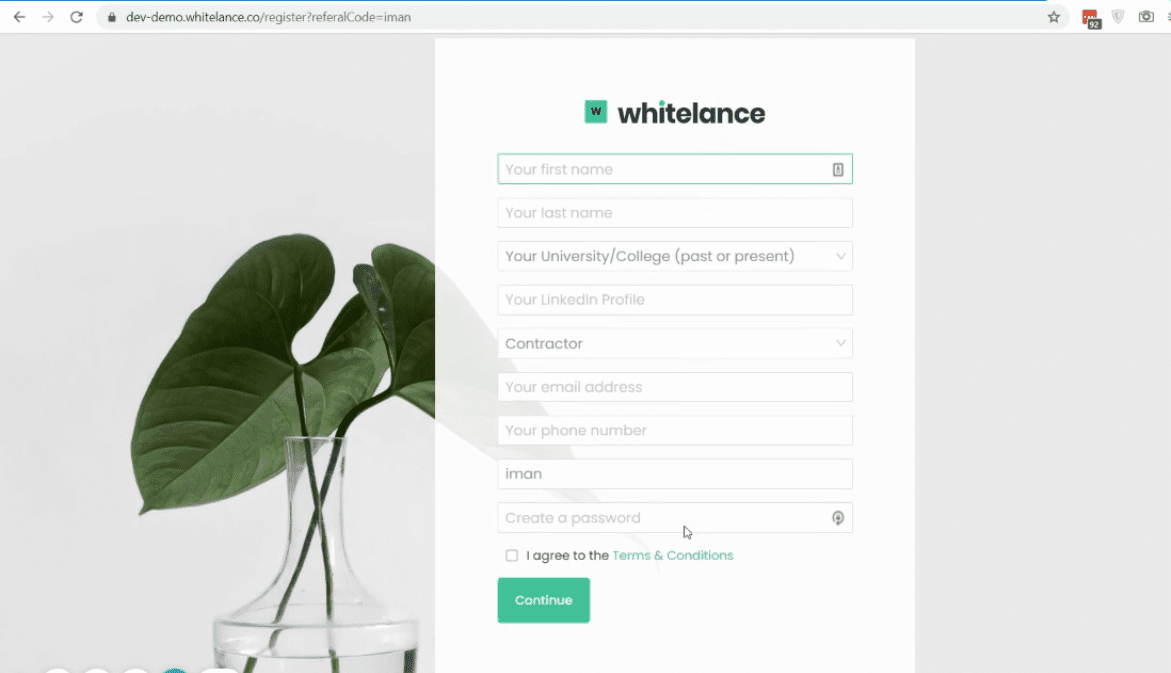 The codes that registering users input are collected for the admin to be able to track the number of new users a specific person or campaign has brought to their platform. A guide is available in our documentation outlining how commission rates can be reduced based on the number of referrals a freelancer has made, as a method of incentivising freelancers to invite friends to use the platform.