This guide presents the shortlist and favourite features that customers can use to highlight memorable freelancers they have worked with in the past.
Video Guide
Step by Step Guide
Both features are enabled in the admin dashboard under the 'Settings' menu item.


When these features are enabled the option to select a thumbs up icon and a heart icon appear when a customer is viewing freelancer proposals.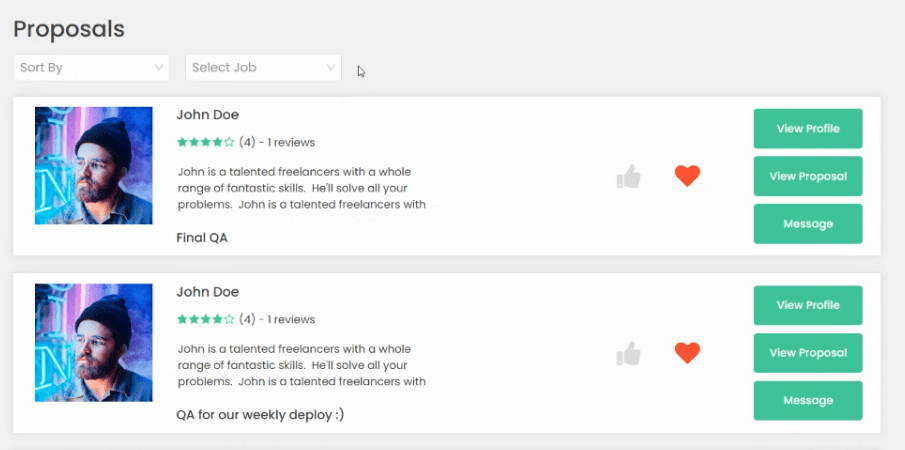 By clicking the thumbs-up icon you are shortlisting a freelancer for a specific job based on the proposal they have already submitted. The heart icon favourites the freelancer.
Under the JOBS menu item are the options to view all favourited and shortlisted freelancers, while under the other JOBS menu items the freelancers will be highlighted with a vibrant icon to signify they have been shortlisted or favourited accordingly.