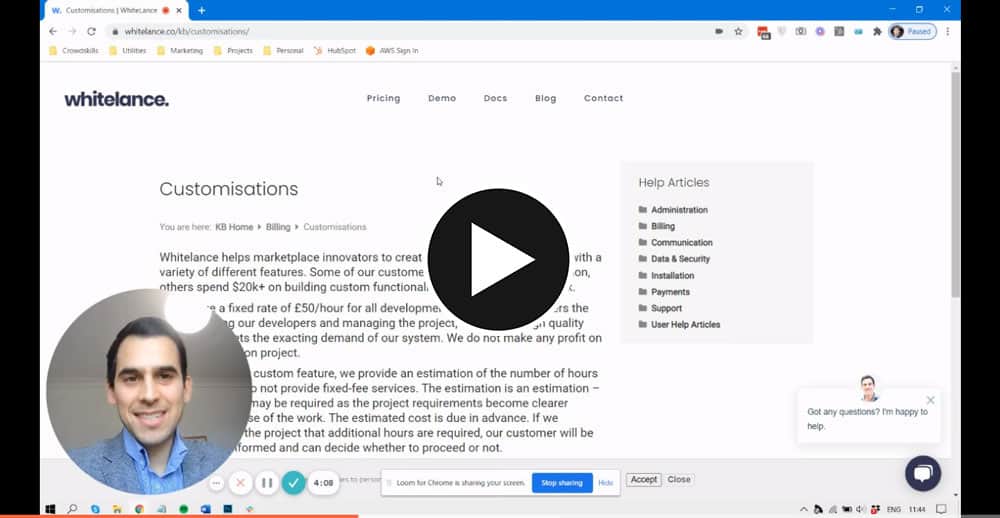 Whitelance helps marketplace innovators to create all kinds of marketplaces, with a variety of different features. Some of our customers just use our turnkey solution, others spend $20k+ on building custom functionality on top of this framework.
We charge a fixed rate of £50/hour for all development work. This rate covers the cost of paying our developers and managing the project, to ensure a high quality result that meets the exacting demand of our system. We do not make any profit on any customisation project.
In preparing for a custom feature, we provide an estimation of the number of hours it may take. We do not provide fixed-fee services. The estimation is an estimation – additional hours may be required as the project requirements become clearer through the course of the work. The estimated cost is due in advance. If we discover during the project that additional hours are required, our customer will be immediately informed and can decide whether to proceed or not.