This guide explains how a customer can invite an external reviewer to monitor a job that they have posted.
Video Guide
Step by Step Guide
This feature is enabled in your admin dashboard under 'Settings' by selecting 'Allow customers to invite others to shortlist candidates and view the contract?'

When a customer visits the jobs page to see the jobs they have posted, in addition to managing, editing or closing the job, they have the option to select the image of three people, which is the invite reviewer button.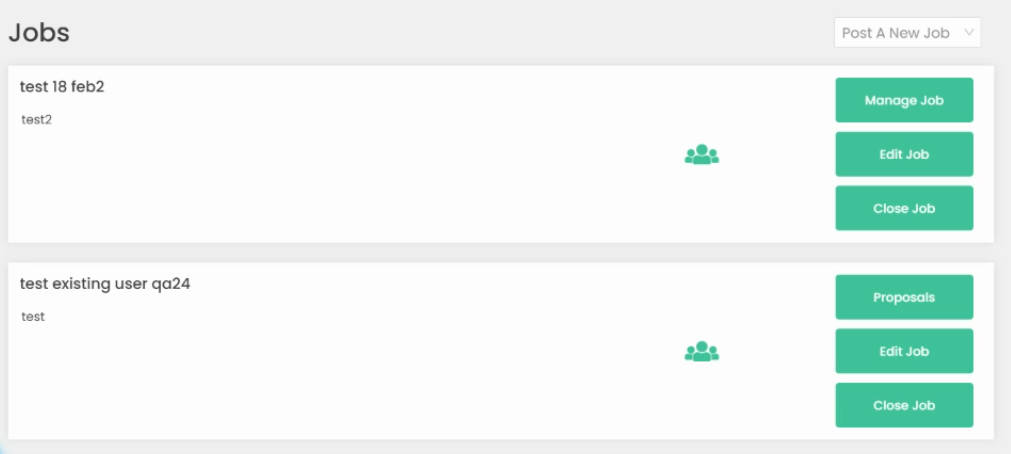 To invite a new reviewer you must enter their email address. They will then receive an email notification inviting them to create an account, which they must do with the same email to which they received the invitation. They will then be added to the 'Confirmed' list. Confirmed reviewers can be added to other jobs in the same window by selecting them from the 'Add existing reviewer' field. By clicking the 'x' next to the confirmed reviewer email, they will then be removed from the reviewer list for that specific job.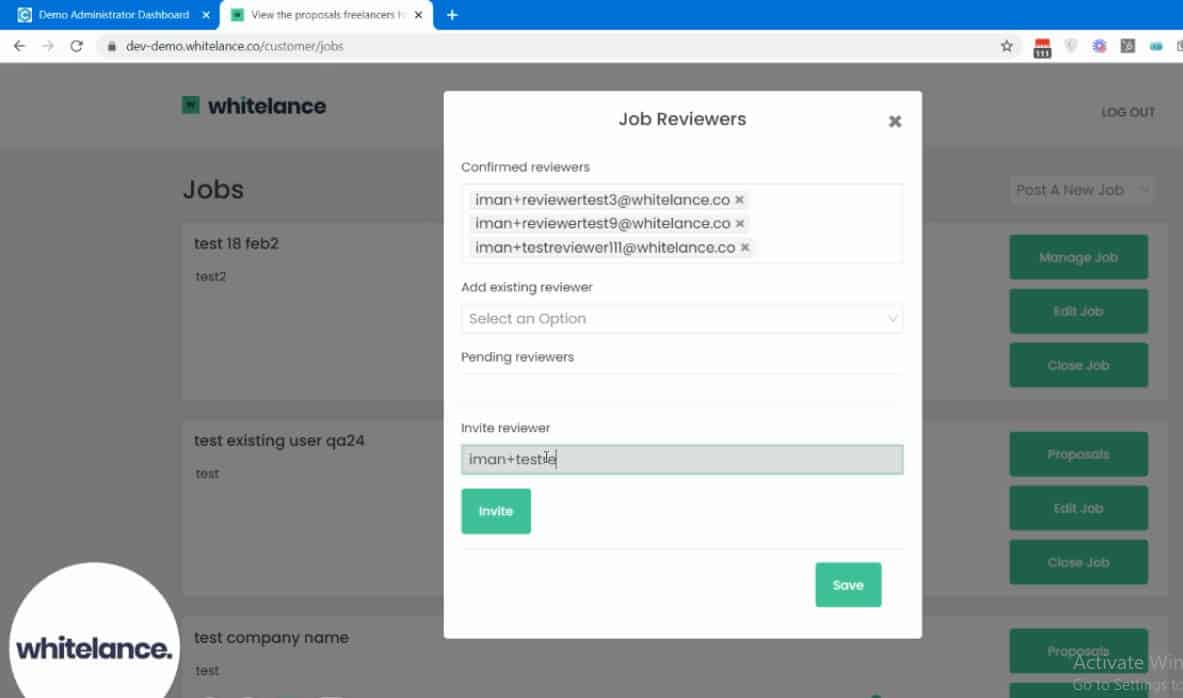 The reviewer can shortlist and favourite candidates that have already sent in proposals for the job. Once the contract is live the reviewer can monitor the status of the milestones, but cannot accept, approve or pay the freelancer.
This feature is useful if a customer does not want to share their login details, but their superiors want to be able to monitor the job process.