This guide describes how the administrators can change the background images on the login and register pages of freelancer marketplaces powered by our whitelabel technology solution.
Video Guide
Step by Step Guide
In a recent update the name of this feature was changed to 'Display background images on the login and register pages?'

As Whitelance is a whitelabel service, the platform has been built for each tenant to change the appearance of their marketplace to match their branding. When this feature is enabled, the admin can go to the 'Styling' menu item to upload different images from their computer.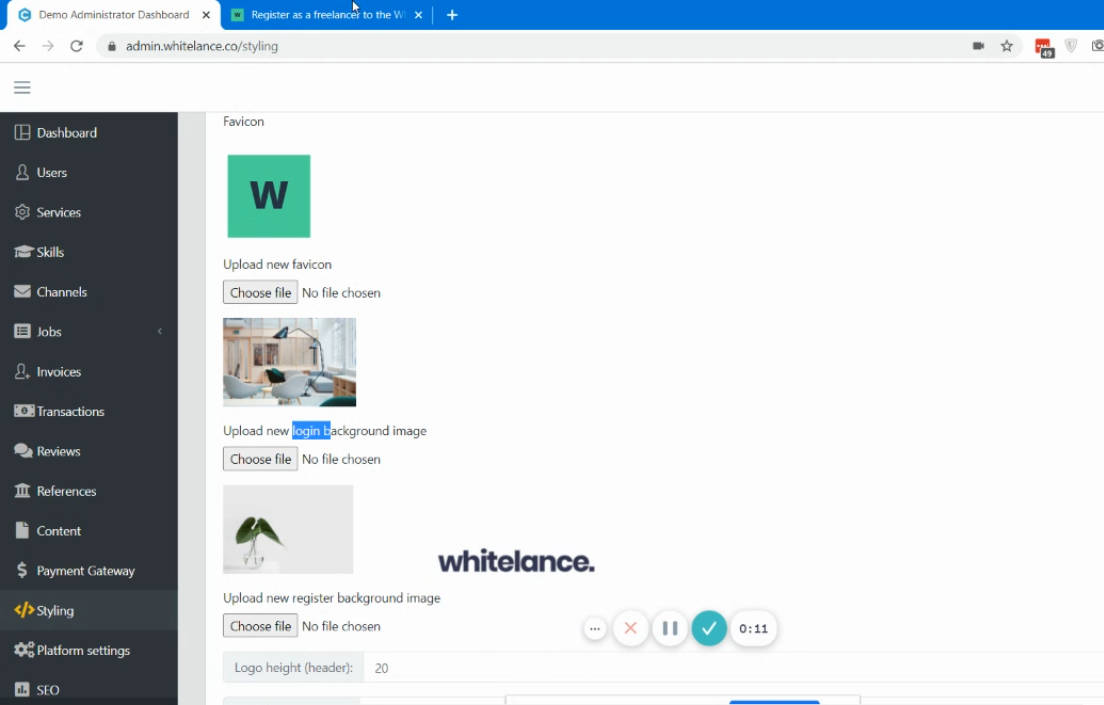 In this way the users that register or login to their marketplace will see images that match the marketplace style, as opposed to the generic Whitelance images, such as the one in the following picture.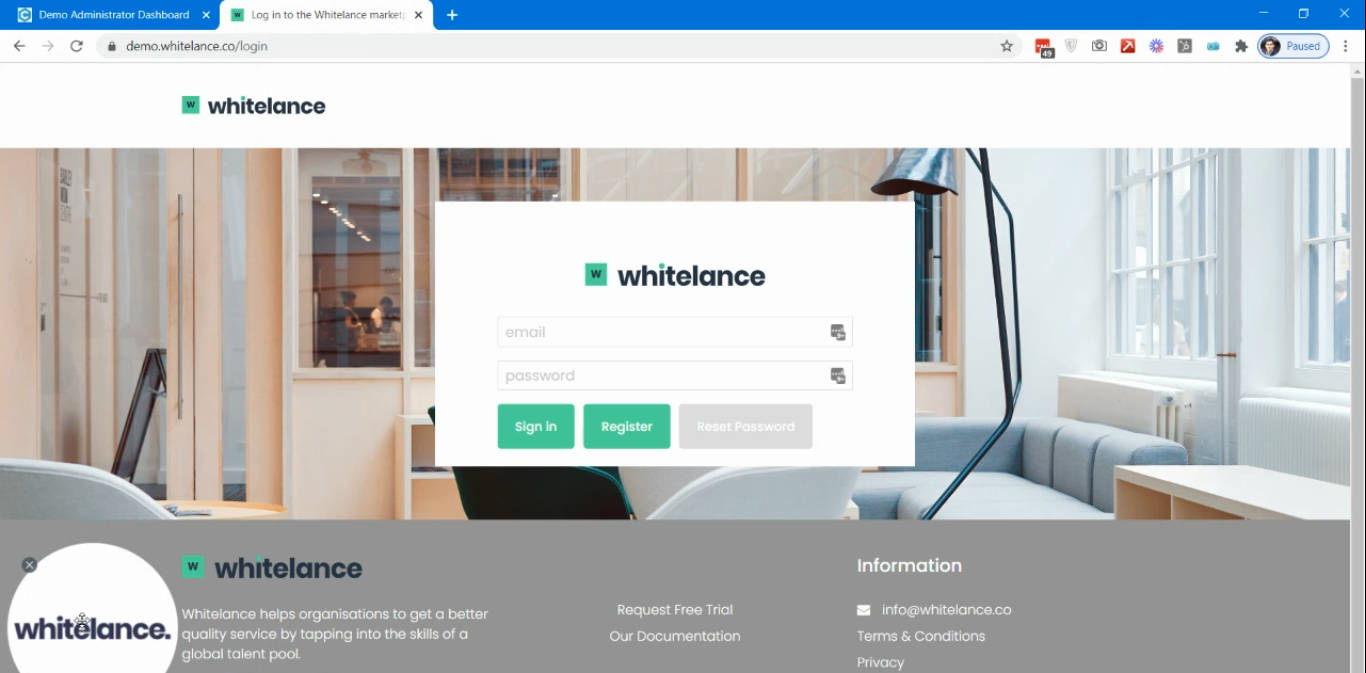 In the same 'Styling' menu item of the admin dashboard is the option to change the opacity of the login and registration block for the image to be more or less visible behind the text block.