This guide explains the multiple education feature that can be activated in the "Platform Settings" of the admin dashboard.
Video Guide
Step by Step Guide
On the admin dashboard there is the option to "Allow freelancers to add multiple education items to their profile?". When this is selected a freelancer can add an unlimited number of education items with all the relevant information.

Depending on the required options selected, the freelancer will not be able to save the education item if those fields have not been filled.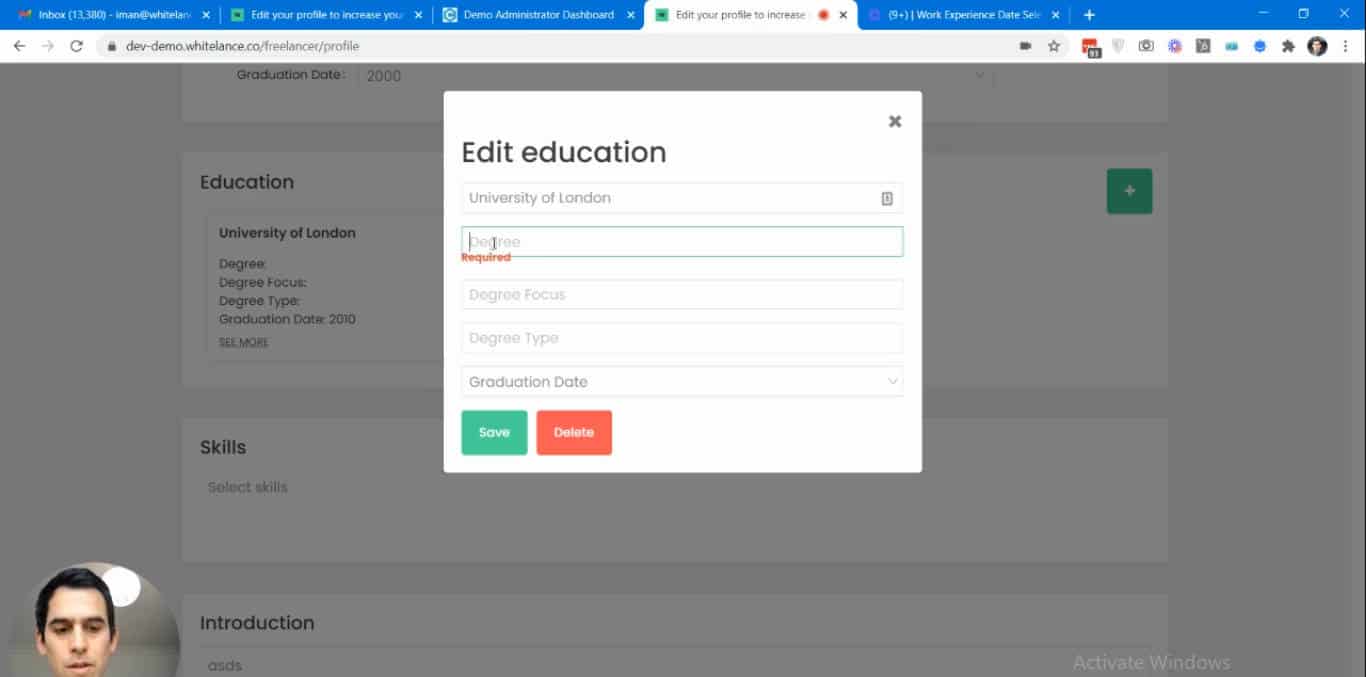 This feature is the only way to present multiple education items under the "Education" block of a freelancer's profile.