This guide walks through a new feature that filters the proposals on the customers 'Proposals' page so only live proposals are shown.
Video Guide
Step by Step Guide
On the admin Dashboard under the 'Settings' menu item is now a feature titled 'Display only live proposals on /list-all-proposals page'.

Previously all the proposals that freelancers had sent were displayed on the proposals page. This included proposals for jobs where a candidate had already been hired, and proposals for jobs that had already ended. With this feature enabled the customer will only see the proposals that freelancers have sent for their jobs that are still looking to hire a candidate.
When this feature is enabled the proposals from older jobs will no longer be visible on the /list-all-proposals page. However, if the CL selects a specific job from the drop down menu all proposals for that specific job will be shown. In this way if a customer wants to review all the candidates that had applied for a past posting they can do so. This is demonstrated in the image below where the selected job is 'Carol singers booking' and the proposals are listed underneath (in this case only 1 proposal was sent).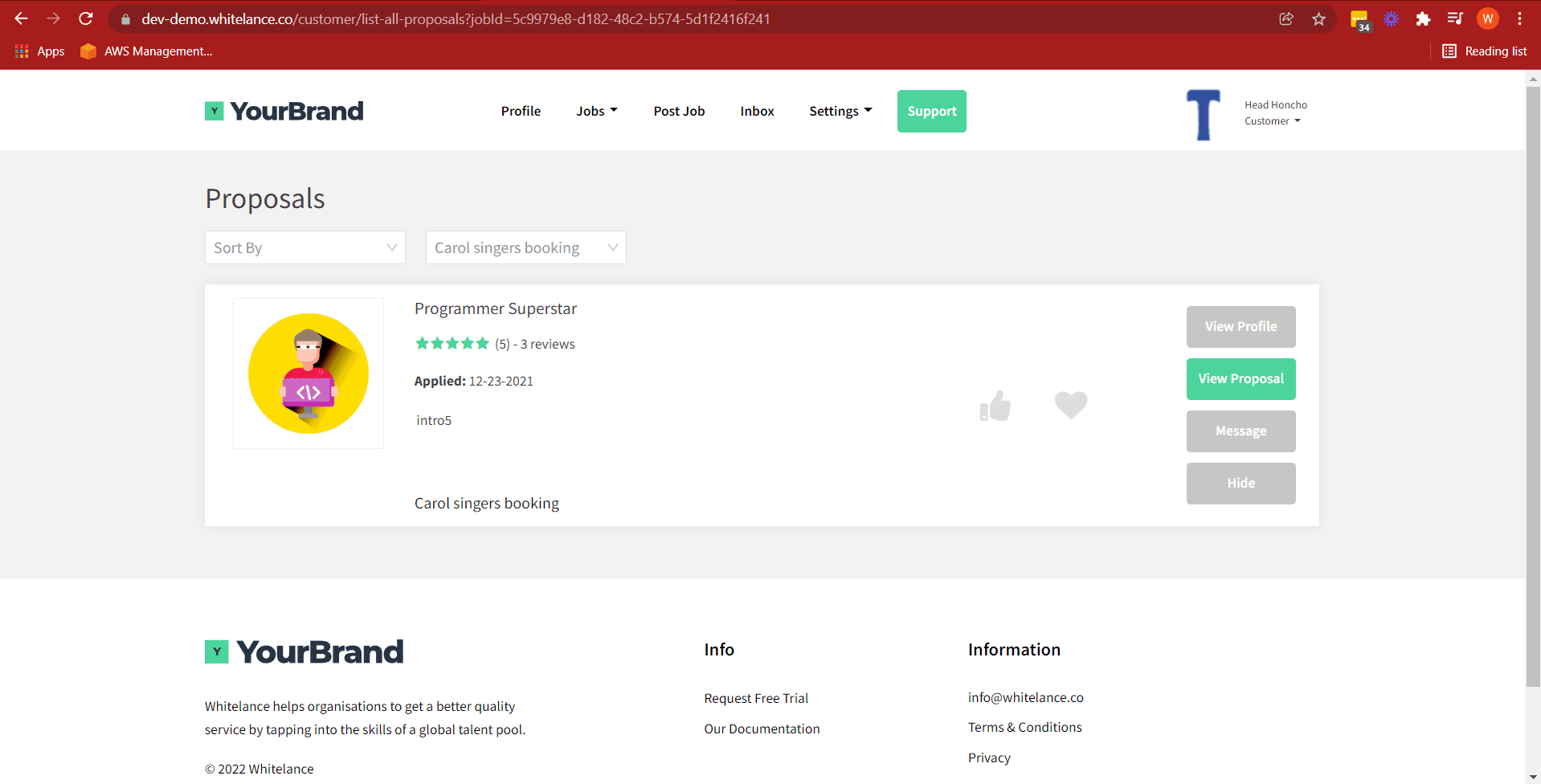 We advise having this feature enabled as it will eliminate confusion and enhance the customer's user experience.