This guide explains the references feature that allows admins to vet work experience items by contacting the referral. This feature can also be made a requirement prior to a freelancer's profile being activated.
Video Guide
Step by Step Guide
This feature is enabled in the admin dashboard under the 'Settings' menu item.

This will enable the references block on the freelancer profile. Freelancers can then upload details of their referral contact and the role they had during their time working together.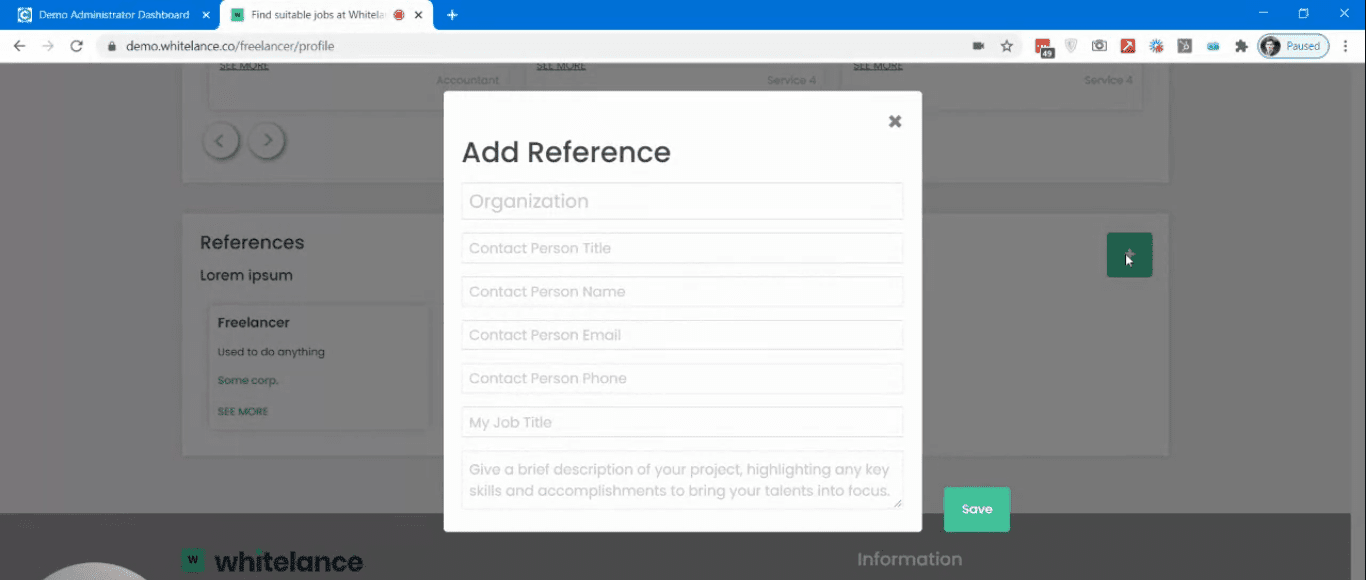 The admin can navigate to the 'References' menu item of their admin dashboard and see all the references that have been uploaded. To verify that the reference is valid, they can contact the organisation using the email provided. This can be used as a vetting process for the freelancers that use your marketplace.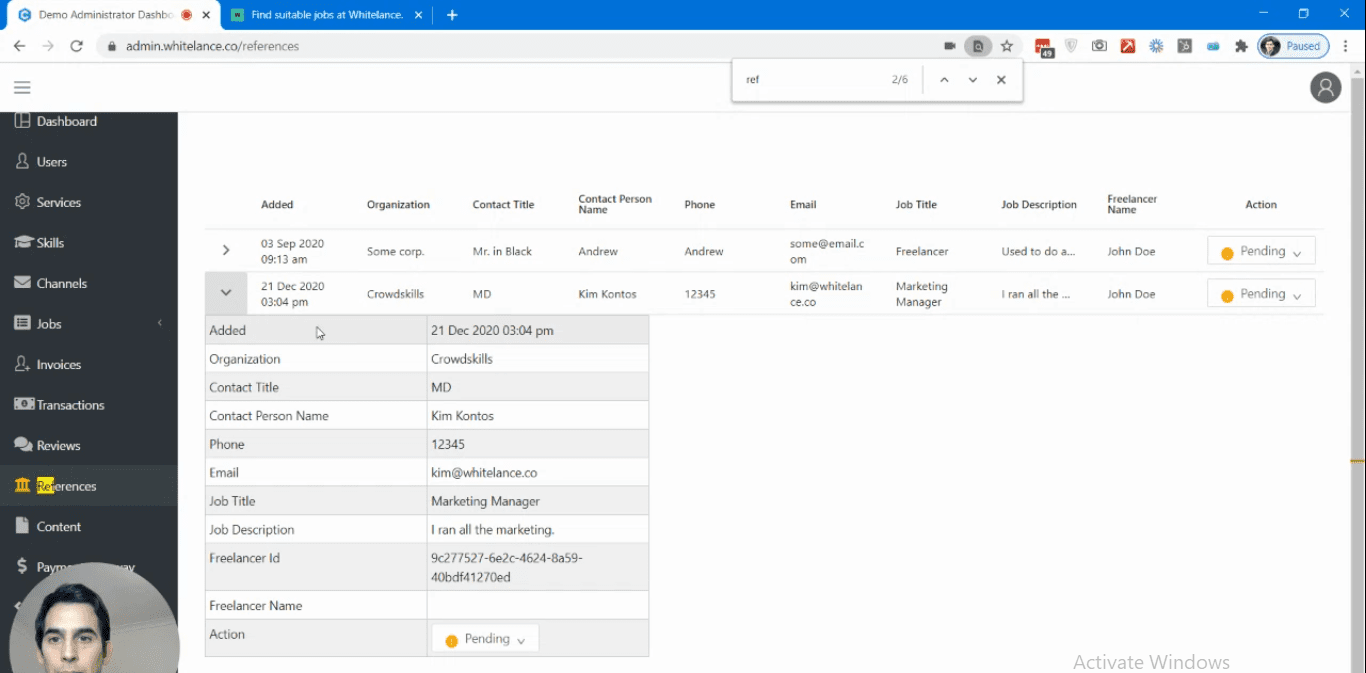 The administrator can then approve the references that they have vetted. Only approved references will be visible for customers to see. Customers will not be able to see the contact details or people of the reference- they will only see the position, job description and that it has been verified by the admin.

If the admin chooses, references can be a mandatory field that a freelancer must fill out before their profile will be activated. This is done by enabling the feature in the admin dashboard under 'Settings'.