This guide explains a new feature that allows customers to use an advanced filtering system when searching through the talent that has onboarded onto the marketplace.
Video Guide
Step by Step Guide
The default filtering option appears as shown in the image below, where the customer can filter by category, subcategory or keyword.
In your admin dashboard is a new feature that lets the customer use an advanced filtering option. To enable it, navigate to 'Settings' and select 'Allow customers to use advanced filtering? (Optional)'

There is a subfeature which enables the 'search by keyword' field automatically. If this is disabled, the search feature is still available, but must be first selected as a filtering criteria from the search freelancers page. When the subfeature is enabled the search field will always appear on the /customer/cl-search page, as shown in the image below.
Note that at the top of the search freelancers page there is a drop down, where currently the selection is 'job for Julien moore'. This is the current job within which the search is being conducted. You can select another open job from that drop-down list and conduct a search to view freelancers that are suitable for that position instead.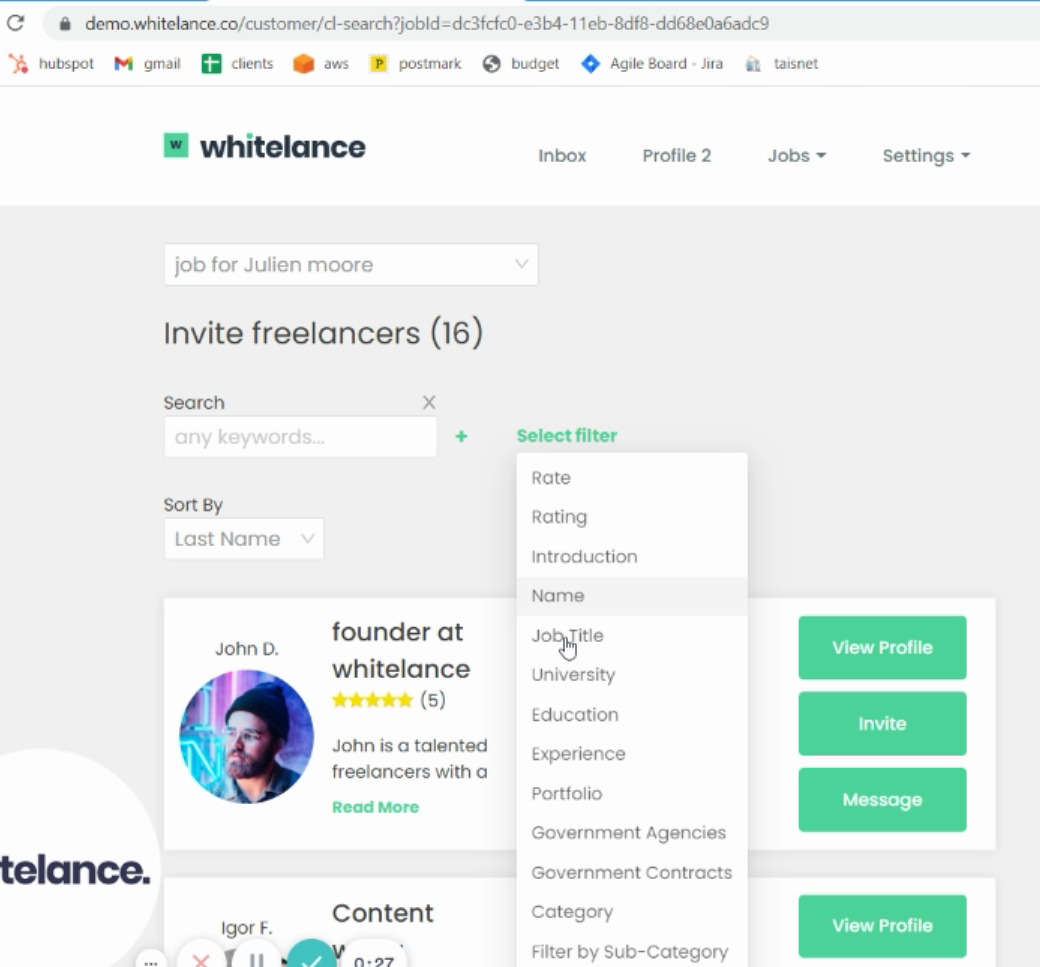 The advanced filtering tool gives your clients the ability to set custom data items as filters to only view the freelancers that match the specific requirements they set. From the resulting list the customer can then choose to view the freelancers' profiles, message them directly or invite them to send in a proposal for the job they have posted.
By clicking the + symbol they can add more filter criteria, and by clicking either the 'AND' or 'OR' options between filtering fields they can switch between the logic where each filtering item is an additional requirement to the previous or is an alternative requirement to the previous.