This video guide explains how an administrator can prevent some users from posting jobs on your talent platform powered by Whitelance.
Video Guide
Step by Step Guide
It is possible that a marketplace administrator may not want all of their customers to be able to post a job, or may want to disable specific customers temporarily. To stop a customer from posting jobs, navigate to 'Settings' menu item of the admin dashboard and select 'Decide which Customers to prevent from posting jobs?'

When this feature is enabled the administrator can navigate to the 'Users' menu item of their admin dashboard and find the user in question. By clicking 'View' (shown in image below) the admin can update that user's details.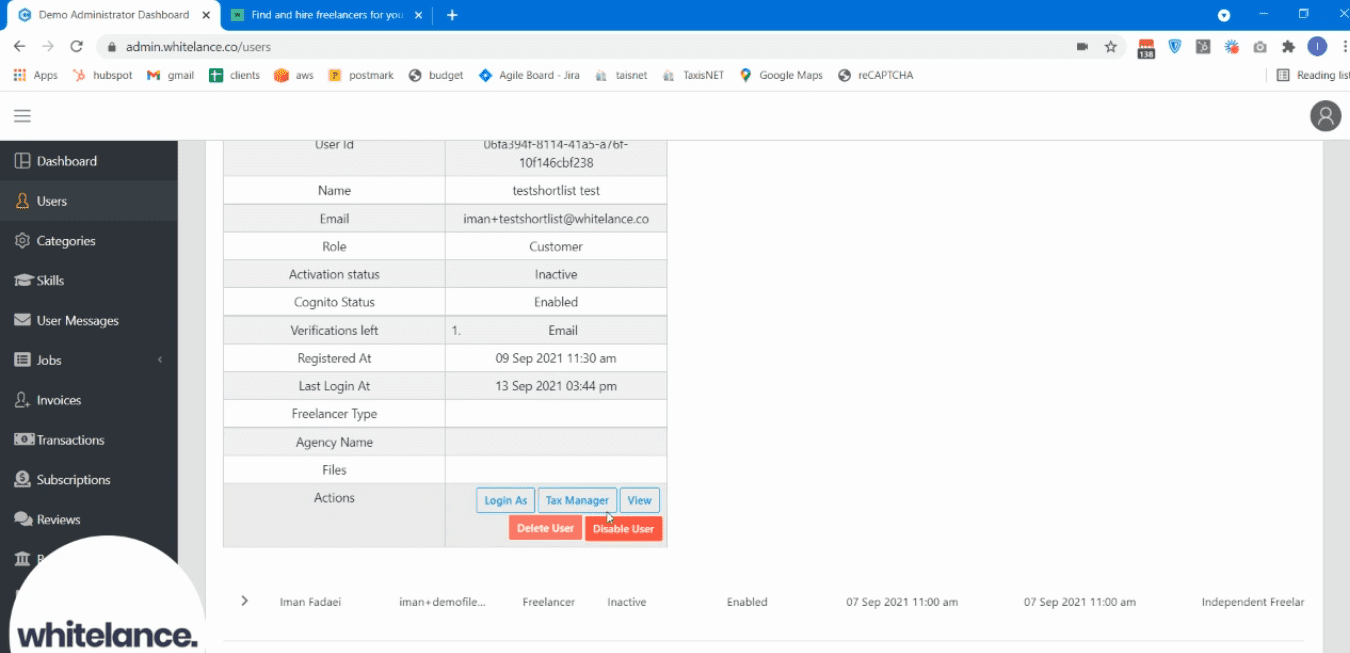 In this window is the option to deselect 'Is admin approved?' (by default a user would be approved). Deselect this option and click 'Update User'.
From this point onwards if a customer attempts to post a job an error pop-up will appear informing them to notify the administrators and ask to be approved.