This Product Guide presents how users can change their password, change the email related to their account, and how an admin can complete these steps for a user if they have forgotten their password and lost access to their email account.
Video Guide
Step by Step Guide
If a user has forgotten their password, you can direct them to the login page of your Marketplace (www.yourMarketplace.com/login). The option exists for them to "Reset Password", which will prompt them to enter their email. They will then receive in their email inbox a link to set a new password, which they must input twice.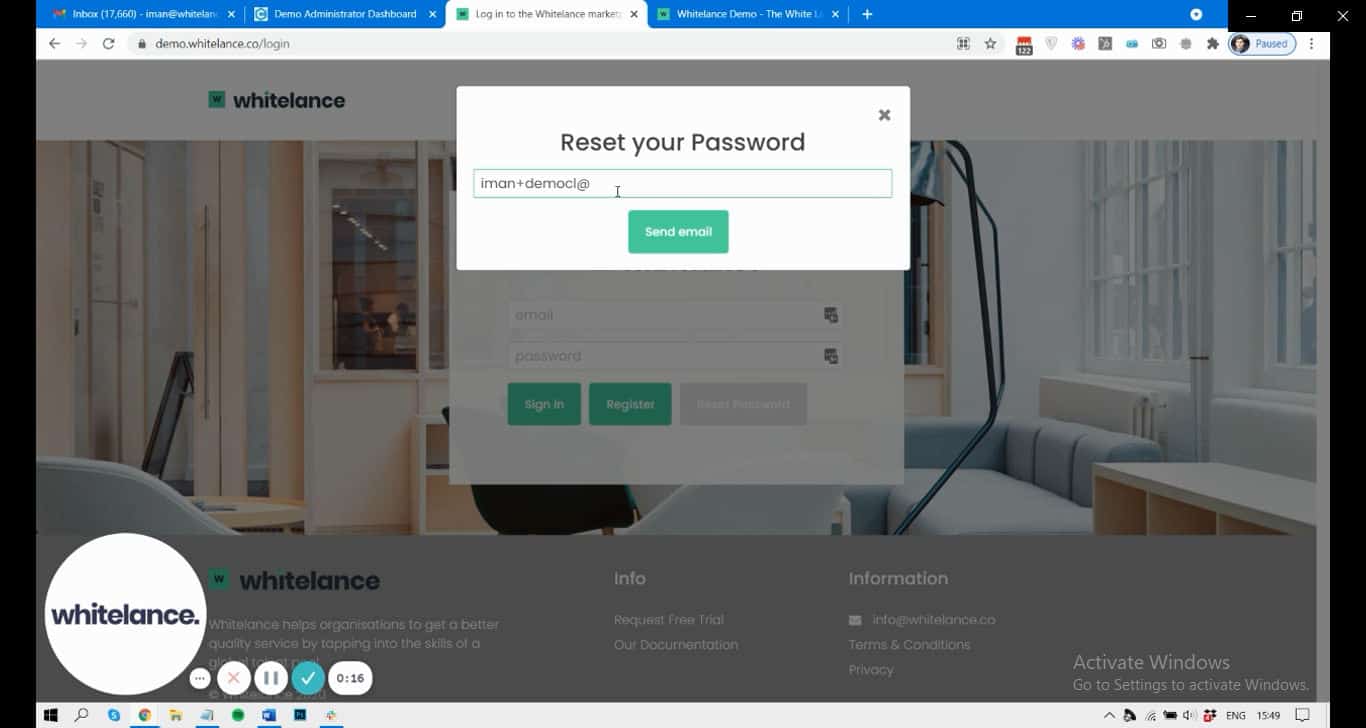 If a user has lost access to their email account, or wants to connect their Marketplace profile with another email account, they can do this by logging in to their profile and going to the "Settings" Menu item. Scrolling down the page, they will have the option to enter a new email. Once their new email has been saved (a verification pop-up will appear) they will only be able to use their new email address to log into their Marketplace account.

If a user has lost access to their email account, and has also forgotten their password to their Marketplace account, an admin can manually reset their email and password for them. Under the "Users" Menu item of the admin dashboard, an admin has the option to "Login as" a selected user. In this way the administrator can set that user's email to an email address they have access to. Once this has been completed, either the user or the admin can then go to the login page of the marketplace and reset the password using the same method mentioned above. It must be noted that an administrator should only do this for users that can confirm their identity by cross-referencing other information on their account because it bypasses the usual security procedures.