This guide describes how admins can enable the feature that allows freelancers to upload their CV to their marketplace profile.
Video Guide
Step by Step Guide
In a recent update the name of this feature was changed to 'Allow freelancers to upload and display CVs?'

When this feature is enabled a button will appear on the freelancer profile to 'Upload CV'.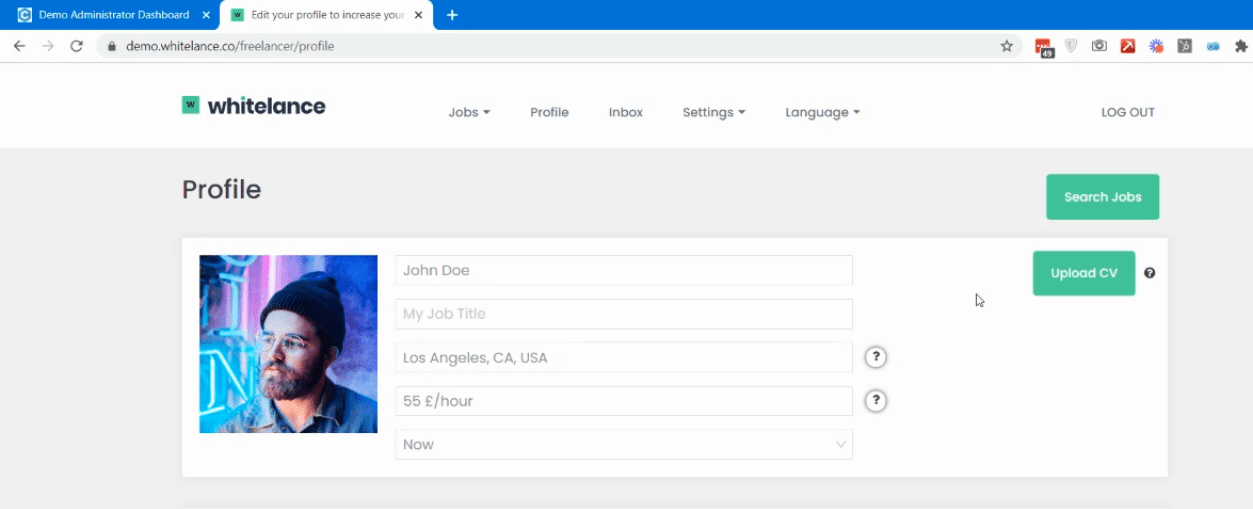 If a CV has been uploaded then this button changes to 'Remove CV'. No contact information should be included in a freelancer's CV, and pdf files are advised.
When customers are viewing a freelancer's profile, they can view the CV that the freelancer has uploaded.