This guide explains how to make custom data type fields mandatory to be filled in when posting a job.
Video Guide
Step by Step Guide
Each marketplace can create its own custom data types for their users to select from when filling out their profiles or posting a job. While these fields are by default optional, you can make them mandatory to help connect your freelancers with your customers.
In your admin dashboard, under the 'Data Types' Menu item you can create and edit your custom data types.

By following the 'Edit' link, you will be provided with the following options, and by enabling the 'Make mandatory on post job page', a customer wanting to post a job will be unable to do so until they have filled in the field for that specific data type.
If a customer tries to post a job, an error window will appear informing them of the mandatory fields that still need to be populated.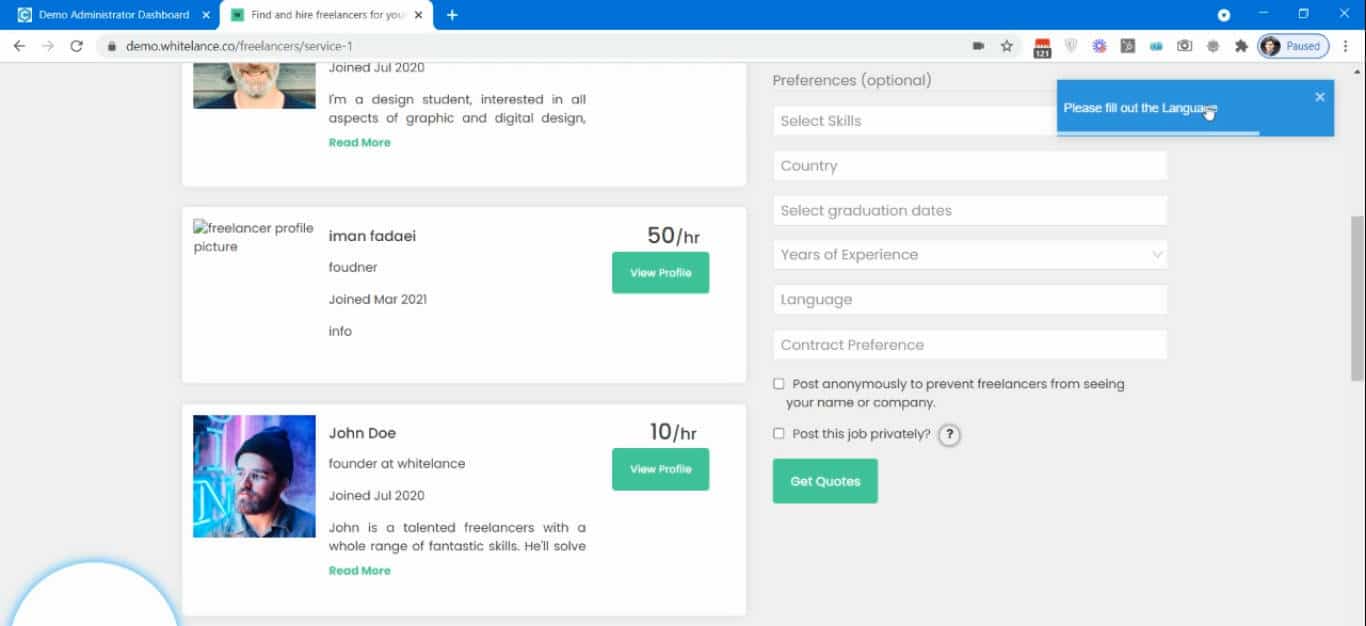 Having mandatory data types will help customers find the best suited candidates, as it narrows down the needs of the posted job's specifications.