Please Note: This feature is outdated and you should use 'Custom' Data Types instead. See more here.
This guide explains how to add a 'skills' block to freelancer profiles with a set of predetermined skills that the admin has created for them to select from.
Video Guide
Step by Step Guide
This feature is enabled in the admin dashboard under the 'Settings' menu item.
In the admin dashboard under the 'Skills' menu item the admin can create and rename skills.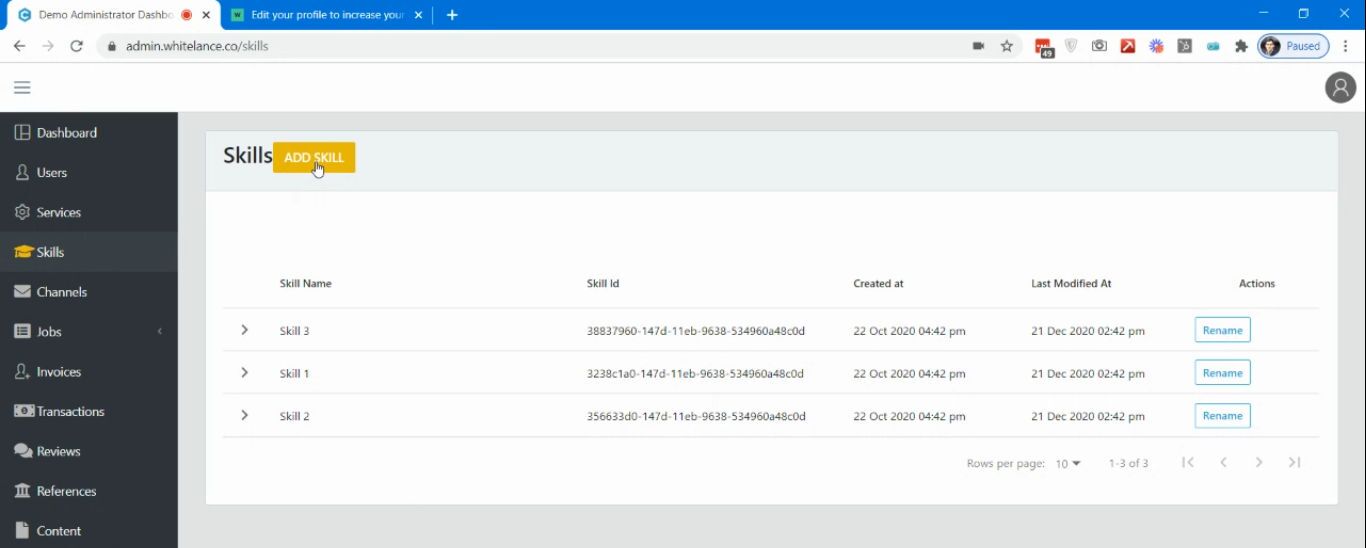 The options that the admin creates prepopulate the list that freelancers can tag themselves with.
If the freelancer's skills match the desired skills of a posted job, that job will appear first in the 'search jobs' page to help with matching. Moreover, customers can see the skills that freelancers have tagged themselves with.